Empowering People To Live And Thrive In Their Community
CDS Monarch, a world-class organization, provides opportunities for individuals with intellectual and developmental disabilities to lead independent and fulfilling lives in their community.
Comprehensive opportunities for socialization and skill development
Employment and career training
Family training, education, and support
Community-based residential services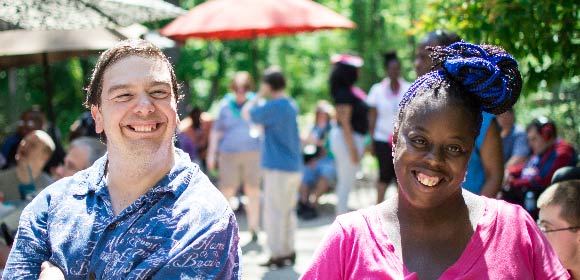 Take A Virtual Tour
Discover everything that CDS Monarch has to offer, through a tour of our Wolf Life Transitions Center and BCO Program located at Hard Road.
Celebrating the Everyday of Life
Everyone deserves the right to both quality and choice of care. Connect with a member of our team to discuss the wide range of opportunities available to you and your family.